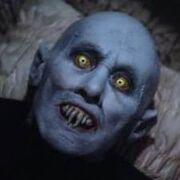 Welcome to the Fear world Wiki
Edit
Im making this blog open for edit and hope that the blog will be helped and not destroyed. this blog is about horror and supernatural. talk, build, and have fun. also i do not believe in the supernatural but if you do greater you will be the main builders.
Describe your topic
Edit
http://horror-movies.wikia.com/wiki/Horror_Film_Wiki# inspired me to make this wiki and should be award something
also http://stephenking.wikia.com/wiki/Main_Page and wes craven ( INFO MAY BE FROM THE WIKIS LISTED AND WILL BE GIVEN CREDIT)
Latest activity
Edit
Ad blocker interference detected!
Wikia is a free-to-use site that makes money from advertising. We have a modified experience for viewers using ad blockers

Wikia is not accessible if you've made further modifications. Remove the custom ad blocker rule(s) and the page will load as expected.